E800 Series Dual Polarization Weather Radar
E800 SERIES DUAL POLARIZATION WEATHER RADAR
With more than 300 radars deployed worldwide since 1982, EWR is dedicated to the advancement of weather radar technology through its state-of-the-art product line and unmatched lifecycle support services.

EWR understands what it takes to build radar systems that withstand the rigors of mobile and fixed deployment for continuous operation in the harshest environments. In fact, EWR is the #1 supplier of Portable Doppler Weather Radars to the United States Department of Defense and has a documented history of successfully producing and sustaining weather radar systems for multiple branches including the U.S. Air Force and the U.S. Marine Corps.
*Formally known as the E750.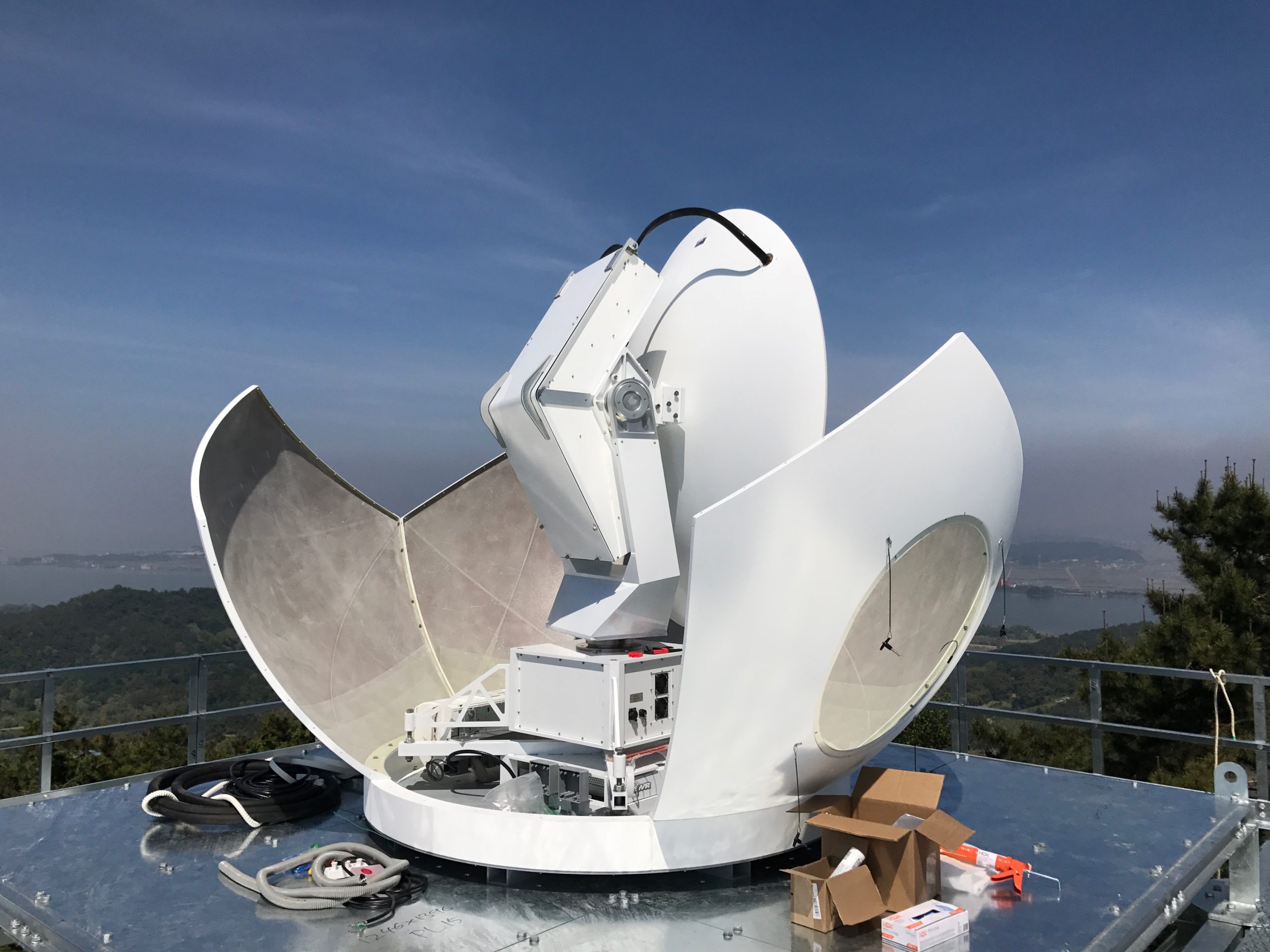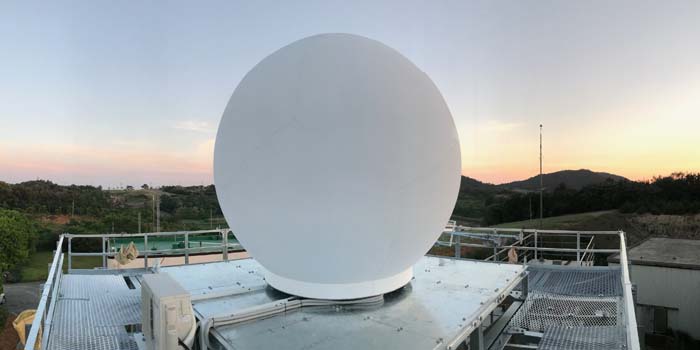 Field Proven Solid State Transmitter Technology
EWR pioneered the use of solid-state transmitters in weather radar systems with the introduction of the E700XD system in 2006. Today, EWR solid state transmitters are field proven with over 100 radar systems installed around the world. This is a statement and experience that no other manufacturer can match!

Many other radars utilize tube transmitters that require frequent maintenance, high voltage and are prone to failure in difficult environments such as those found in mobile applications. EWR uses long life solid-state transmitters, which are virtually maintenance free and consume far less power. EWR Solid State transmitters are frequency adjustable and can be tuned by the user to avoid interference.

The latest E800 transmitter uses a proprietary multi amplifier design that incorporates mutiple "next generation" high power amplifiers to provide an extra measure of redundancy in this critical subsystem. This combined with EWR's Hybrid Pulse Technology, which virtually eliminates the blind range associated with other solid state radar systems, results in a system that outperforms all other solid-state radars on the market today.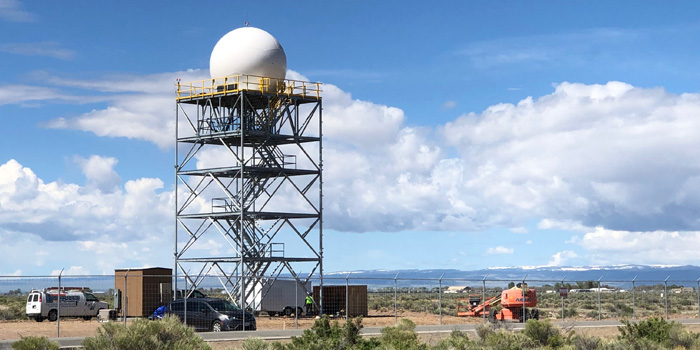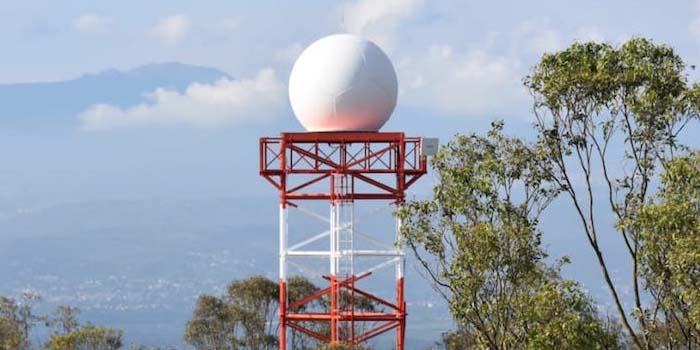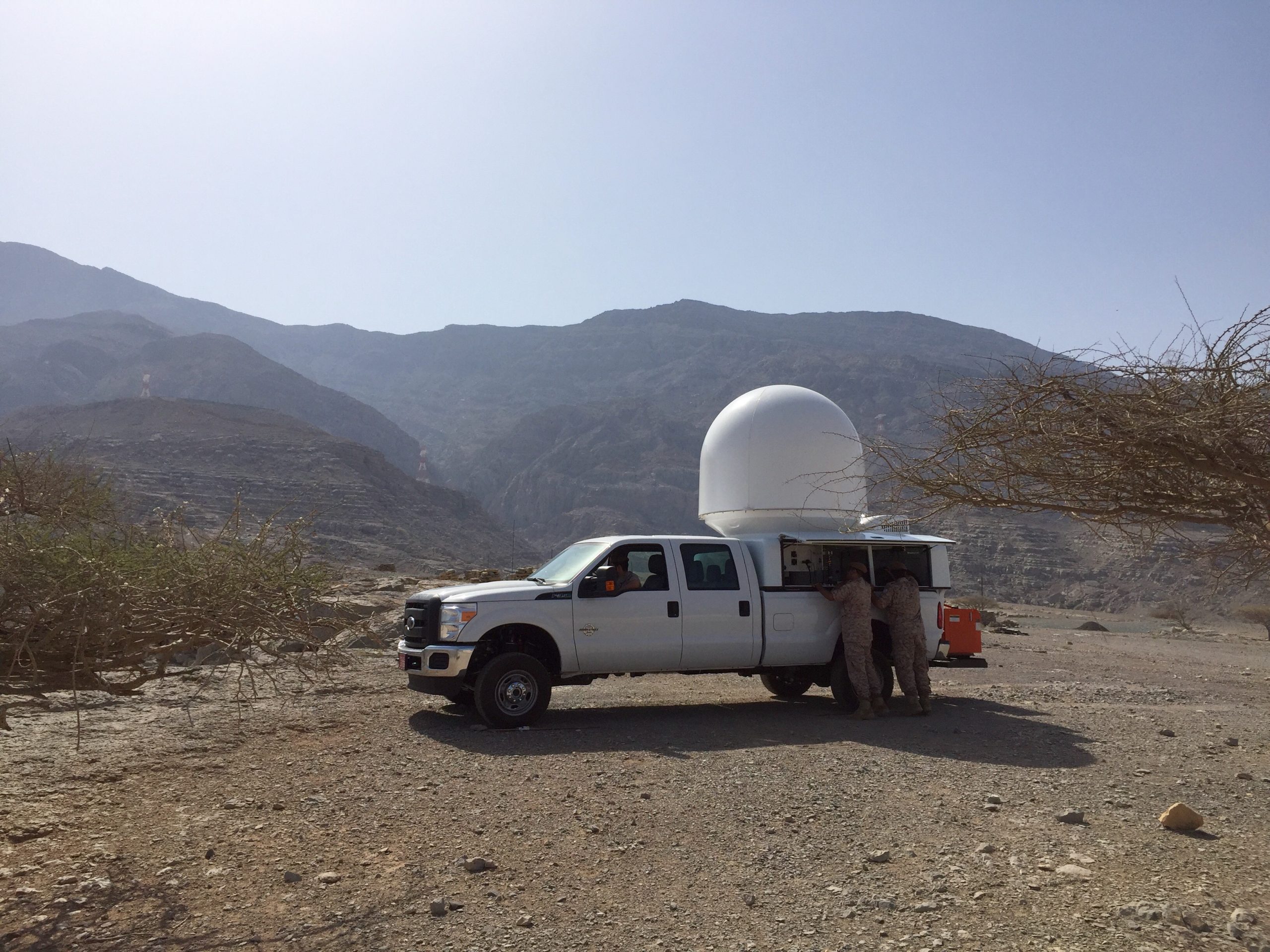 The E800's cutting edge design and compact size make it the ideal choice for fixed use in difficult locations or portable applications. The E800's high resolution also makes the system the perfect solution for "gap filling" in existing networks.


The radar pedestal includes the radar transmitter, receiver, signal processor, server and antenna. EWR's proprietary design eliminates inefficient rotary joints for optimal system performance and reliability. This architecture also allows the entire system to be installed with only two ruggedized cables greatly simplifying installation and maintenance.


The E800 Series uses the newest industry leading RVP901 weather radar processor and EWR WeatherScout® software, providing weather radar products and warnings to the user. The WeatherScout® PC Workstation provides all of the user interface and control functionality of the radar.
E800 Series Dual Polarization Weather Radar
Request Our E800 Brochure